Joy is infectious. And joy is something I experience regularly with my pencils and putting color on paper. When you love what you do, no matter what kind of work it is, it will show. First you feel it on the inside. Then other people will begin to notice from the outside. Let me tell you about the joy I've noticed from the outside of some other folks ...
We attend Peachtree City Christian Church over on Kedron Drive, and Hwy 74 in Peachtree City, Georgia. There's a group of ladies there who sew, quilt, paint, draw, make jewlery, etc. They call themselves the Gathering. They meet the third Saturday of every month for an all day sew-draw-paint-craft-athon! About every third month or so, they include Friday and make it a 2-day event. On those weekends, they bring FOOD!! Yum! If you're a lady living in the area and want to join us, bring your sewing machine or art or craft project and come on down!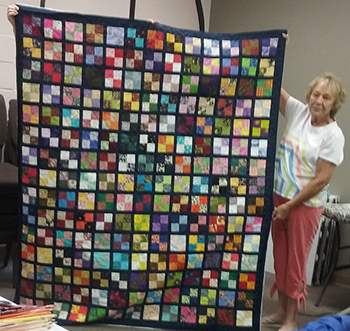 For a couple of years they had been inviting me to join them, and I really wanted to go. But I didn't know what to bring. I couldn't bring a book project, with 12-15 tabloid-sized boards and trying to work on all of them at the same time. It was just too much. But after the website was launched and I regularly needed new art for the Homepage or an article every month, my problem was solved!
Now to understand my perspective, you must know that I spend 99.9% of my days and drawing hours alone in a bedroom-turned-studio. If I'm thinking and figuring stuff out, it's normally dead quiet. When all the figuring-out is done and it's just down to the rendering and the tedious stuff – meaning, for an average book, covering 1600+ square inches of bristol board with layers and layers and layers of color from the very tiny points of sharp pencils – I will turn on music or podcasts or Ted Talks or a good sermon, just to ease the tedium. So I really didn't know what to expect from sitting in a room with 5-6 other ladies, full of gab and laughter and the whir of machines.
I know ... I really need to get out more ...
Because these ladies are COOL ... and I mean ALL CAPS COOL!
Most of the ladies here are quilters. And, oh! The colors! The patterns! So much time, effort, and love goes into these ... and I thought colored pencil was tedious!
Every square or triangle has to be cut precisely. Fabric colors have to be arranged in the correct order. Individual shapes are sewn into blocks. The blocks get sewn into rows. Then rows and blocks get assembled into the finished top. When all is arranged and assembled correctly, beautiful patterns emerge. Then borders and backings are attached to the top, with the padding sandwiched in between. Finally these masterpieces are sent off to other people with "long arm" machines that top stitch and quilt the entire piece. The final products are truly works of art!
Some of these quilts are for clients. But most are for friends, family and co-workers, and gifts for all kinds of occasions. One lady makes them and donates them to children's homes. She's currently doing a batch of quilts for a home with maybe 15 children. She's got just 1-2 quilts left to go ... not wanting to donate them if there might be the slightest chance she could be even 1 short, disappointing a needy child.
I have had so much fun, breaking out of my solitude once a month to be in a room with these gals for a day or two! Watching them showing and swapping patterns, helping each other find and match fabric, celebrating finished projects, listening to frustrated giggles when someone has to "unsew" a mistake, or has been "sewing on credit" when a bobbin emptied unnoticed. And one who sheepishly admitted that her machine was working so much better after she decided to actually read her machine's manual and learned she had been threading the bobbin incorrectly!
If your daily grind is getting dull and routine ... if you need a fresh surge of inspiration to help you find that joy again ... find a group like this that shares some passion you have ... or come join us!
Like a shot in the arm of joy and energy, it'll be a sure-fire way to stoke up your joy levels and put that bounce back in your step!